In the ever-evolving world of web design, staying ahead of the curve is essential. As we embrace 2024, it's crucial for businesses to maintain a polished and user-friendly online presence. In this comprehensive article, we'll dive deep into the most common 10 web design mistakes in 2024 and provide practical solutions for improving your website. Join us at Synycsoft | Web Design & Development Agency as we embark on a journey to create the best web design possible.
1. Neglecting Mobile Responsiveness: Cater to All Devices
Imagine a world where your website seamlessly adapts to every screen, from desktop to smartphone. It's not just a dream – it's mobile responsiveness in action. With more users accessing websites on their mobile devices, ensuring your WordPress website or business website is mobile-friendly is paramount. Tools like Google's Mobile-Friendly Test and PageSpeed Insights can guide you in crafting a mobile-ready masterpiece.
In the era of mobile-first indexing by search engines like Google, mobile responsiveness is not just an option; it's a necessity. A responsive design ensures that your website looks and functions seamlessly on various devices and screen sizes. It improves user experience and helps you maintain a competitive edge in 2024.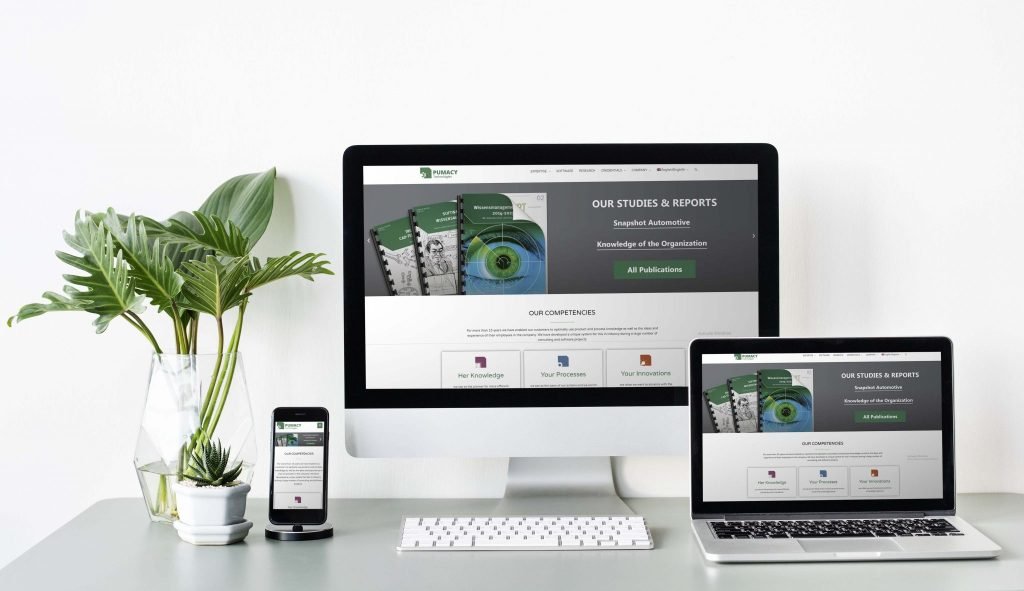 2. Slow Page Loading Times: Speed Up for Success
In our fast-paced digital age, slow-loading pages can be one of the 10 Web design mistake. Picture your website loading at lightning speed, keeping visitors engaged and eager for more. Optimize your website's performance using tools like GTmetrix or Pingdom to identify and resolve loading speed issues.
Page loading speed is a critical factor not only for user experience but also for search engine rankings. Google, for example, considers page speed as a ranking factor. Visitors expect websites to load quickly, and if your site doesn't meet their expectations, they might abandon it. Additionally, fast-loading websites tend to have lower bounce rates and higher conversion rates and eventually boost SEO.
3. Overlooking SEO Best Practices: Climb the Search Rankings
Unlock the potential of search engines and watch your website soar to the top of the results. Effective SEO strategies are your secret weapon. Harness the power of tools like SEMrush and Ahrefs to research keywords and monitor your website's search performance. Synycsoft | Web Design & Development Agency is your partner in implementing SEO best practices.

Search Engine Optimization (SEO) is not just about keywords; it's a comprehensive strategy to make your website more visible in search engine results pages (SERPs). In 2024, SEO remains a cornerstone of online marketing. By optimizing your website for search engines, you can attract organic traffic, improve brand visibility, and ultimately boost conversions.
4. Cluttered and Inconsistent Design: The Art of Clean Layouts
Imagine a website that feels like a breath of fresh air, with a design that seamlessly guides visitors to their desired destination. A clean and cohesive layout is the key to success. Synycsoft is your go-to partner in achieving a professional and captivating design.Here are the list of things you should keep in mind before getting a New Website Design.
A cluttered and inconsistent design can overwhelm visitors and make it challenging for them to find what they're looking for. In 2024, minimalistic and user-centric design is a trend that's here to stay. It not only enhances the aesthetics of your website but also improves user experience. Your website's design should reflect your brand's identity while keeping navigation simple and intuitive.
5. Ignoring Content Quality: The Reign of King Content
In the realm of the internet, content is royalty. Poor-quality content can tarnish your website's reputation. Elevate your content with the assistance of tools like Grammarly and Hemingway Editor to enhance readability and accuracy.
High-quality content is the backbone of any successful website. In 2024, content not only informs and engages visitors but also helps your website rank higher in search results. It's essential to create valuable, informative, and relevant content that resonates with your target audience.

6. Neglecting Security Measures: Safeguard Your Digital Fortress
In 2024, website security is non-negotiable. Protect your WordPress or business website from cyber threats. Employ robust security plugins and services such as Sucuri or Wordfence to fortify your digital fortress.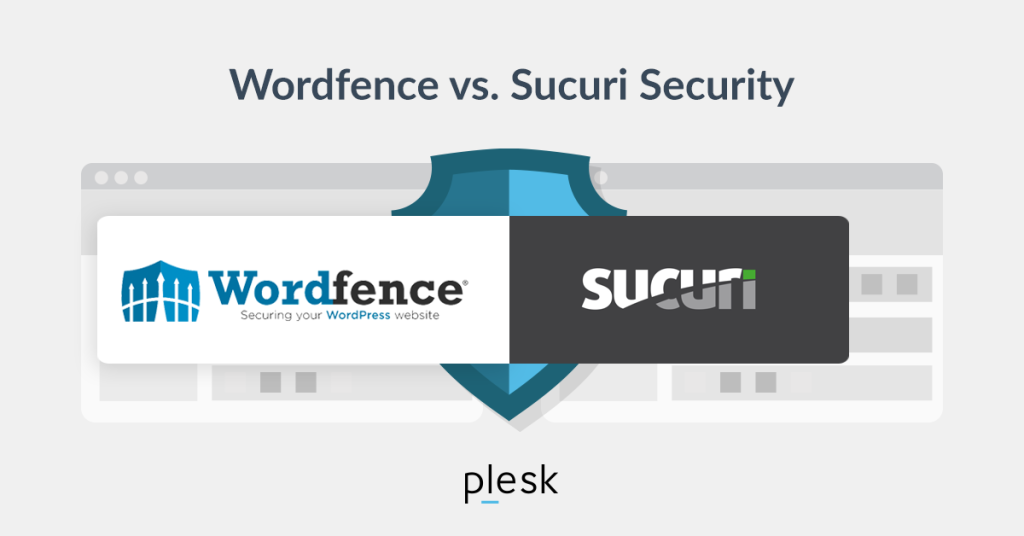 Cybersecurity threats are on the rise, and websites are a prime target. A security breach can result in data loss, damage to your reputation, and legal consequences. By investing in website security, you not only protect your business but also gain the trust of your visitors.Synycsoft offers Website Health care service so you can have a piece of mind and we will take care of your website security and Health related issues.
7. Inadequate User Testing: The Power of User Insights
User testing is a hidden gem that can reveal critical issues. Tools like UserTesting.com and Optimal Workshop empower you to gather valuable feedback and refine your web design with precision.
User testing involves real users navigating your website and providing feedback on their experience. It's a crucial step in ensuring that your website meets the needs and expectations of your target audience. By understanding how users interact with your site, you can make data-driven improvements.
8. Poor Navigation and User Experience: Seamless Journeys
Imagine visitors effortlessly navigating your website, guided by an intuitive user experience. Tools like Hotjar or Crazy Egg provide heatmaps and insights into user behavior, helping you identify and enhance user journeys.
User experience (UX) design focuses on making the interaction between visitors and your website as smooth and enjoyable as possible. In 2024, UX design plays a crucial role in retaining visitors and achieving your website's goals, whether that's selling products, generating leads, or providing information.
9. Neglecting Analytics and Data: Informed Decision-Making
Harness the power of Google Analytics to gain deep insights into your website's performance. Analyze user behavior and make data-driven decisions to optimize your web design strategy.
Data is the key to understanding your website's performance and audience. By analyzing metrics like traffic sources, bounce rates, conversion rates, and more, you can identify what's working and what needs improvement. This data-driven approach allows you to continually enhance your website's effectiveness.
10. Ignoring Accessibility Standards: Embrace Inclusivity
Inclusivity is paramount. Ensure your website complies with accessibility standards such as WCAG. Tools like WAVE and axe can help you identify and address accessibility issues, ensuring your website is accessible to all.
Web accessibility is not only a moral imperative but also a legal requirement in many places. Ensuring that your website is accessible to individuals with disabilities is not only the right thing to do but also opens up your website to a broader audience.
CONCLUSION
In conclusion, the world of web design is continually evolving, and avoiding common pitfalls is essential for success in 2024. Join hands with Synycsoft | Web Design & Development Agency as we support you in creating the best web design imaginable. By addressing these 10 web design mistakes in 2024 and utilizing the top tools available, you can ensure your website stands out and provides an exceptional user experience for your audience. Whether you're a business owner or a web designer, these insights will help you navigate the ever-changing landscape of web design in 2024 and beyond.

Frequently Asked Questions (FAQ) – 10 Web Design Mistakes to Avoid in 2024
Why is mobile responsiveness so important in web design?
Mobile responsiveness is crucial because a significant portion of internet users accesses websites through mobile devices. If your website isn't mobile-friendly, you risk losing potential visitors and damaging your search engine rankings. Google prioritizes mobile-friendly websites in its search results, making it a key factor in 2024.
How can I improve my website's loading speed?
To enhance your website's loading speed, you can optimize images, leverage browser caching, minimize HTTP requests, and use a content delivery network (CDN). Tools like GTmetrix and Pingdom can help you identify specific issues and provide recommendations for improvement.
What are the most important SEO practices for web design in 2024?
In 2024, effective SEO practices include keyword research, high-quality content creation, optimizing page speed, mobile responsiveness, and ensuring a secure website. Tools like SEMrush and Ahrefs can assist in keyword research and monitoring your website's SEO performance.
How does a cluttered and inconsistent design affect user experience?
A cluttered and inconsistent design can confuse visitors, making it difficult for them to find the information they need. This leads to higher bounce rates and decreased user satisfaction. A clean and cohesive design, on the other hand, enhances user experience, encourages engagement, and boosts trust in your brand.
Why is content quality essential for web design?
High-quality content is essential because it engages visitors, establishes your authority in your industry, and helps with SEO rankings. Quality content is not only about grammar and spelling but also about delivering valuable and relevant information to your audience.
How can I protect my website from cyber threats in 2024?
Website security is critical in 2024 due to the increasing number of cyber threats. You can safeguard your website by using security plugins, implementing regular security audits, and staying up-to-date with security patches and updates. Services like Sucuri and Wordfence offer comprehensive security solutions.
What is user testing, and why is it important in web design?
User testing involves real users interacting with your website to provide feedback on their experience. It's important because it uncovers usability issues and helps you understand how visitors perceive and navigate your site. This valuable feedback allows you to make informed design improvements.
How can I ensure a seamless user experience (UX) on my website?
To ensure a seamless UX, focus on intuitive navigation, consistent branding, clear calls to action, and responsive design. Tools like Hotjar and Crazy Egg provide insights into user behavior and help you fine-tune your UX.
Why is data analytics essential for web design?
Data analytics allows you to track website performance, understand user behavior, and make informed decisions for optimization. Google Analytics is a powerful tool for gathering insights into your website's traffic, conversion rates, and more.
Why should I prioritize web accessibility on my website?
Prioritizing web accessibility ensures that your website is usable by individuals with disabilities, which is both a moral and legal obligation in many places. Failing to meet accessibility standards can result in discrimination claims and limit your potential audience. Tools like WAVE and axe help identify and fix accessibility issues, making your website more inclusive.
How Synycsoft Can Help?
Synycsoft is a professional website design and development company that specializes in WordPress website design and Development. They have extensive experience in designing websites for various industries, including restaurant websites,contractors website design, medical websites, and small business websites. They understand the unique needs and challenges of each industry and create websites that meet their specific requirements.
Synycsoft provides end-to-end website design and development services, including website design, development, content creation, SEO optimization, E-commerce Stores and Website maintenance. They work closely with their clients to understand their business objectives and create websites that meet their needs and help them achieve their goals.
So why wait? Get started on your WordPress website today and take your business to the next level.
Feel free to Contact us if you have any Questions.